National Service Recognition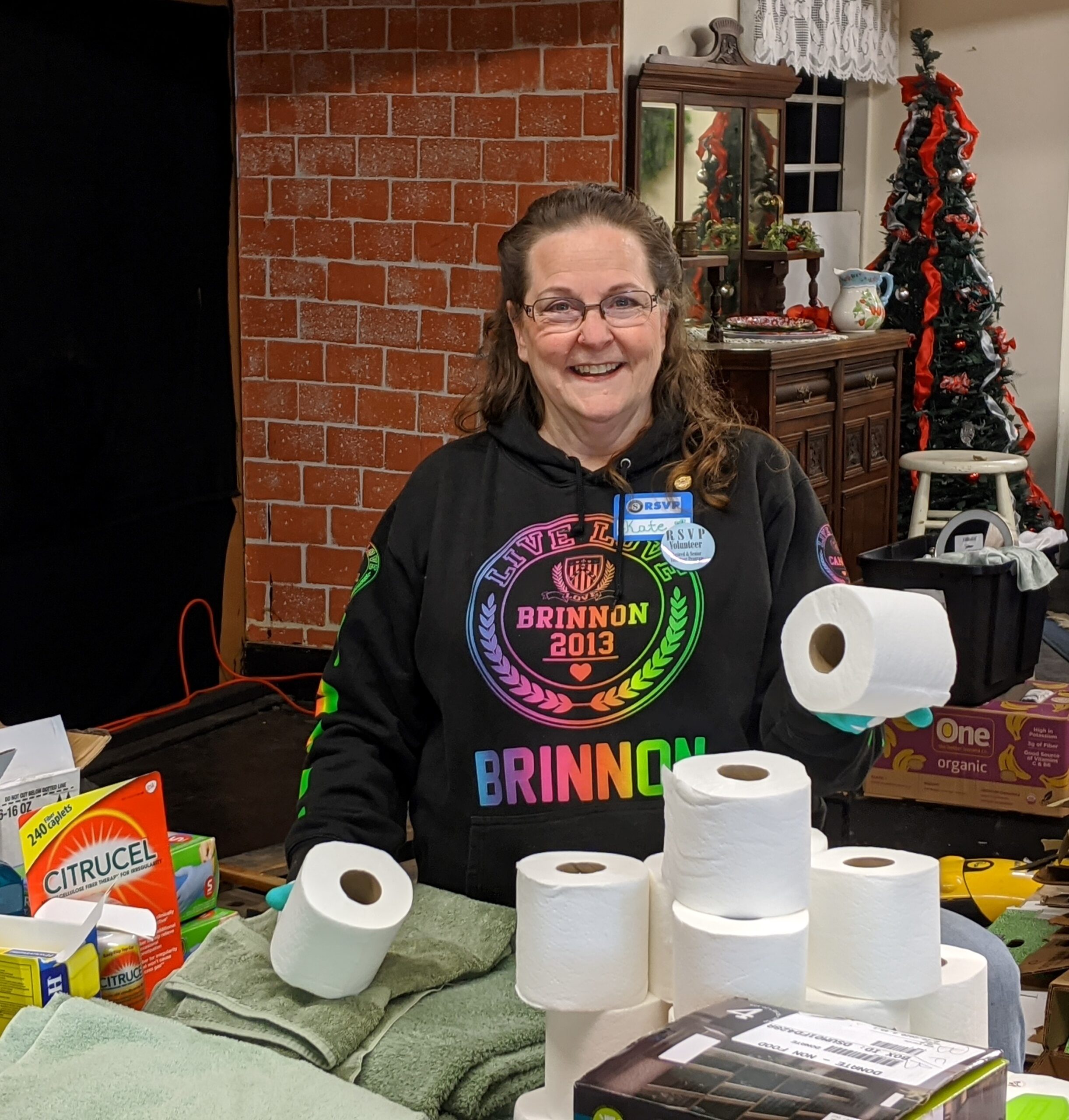 2020 Points of Light Honoree
Kate Sullivan, an AmeriCorps Senior volunteer with the OlyCAP RSVP program recently appeared on a nationwide program (virtually) as an honorary awardee of the George W. Bush- Points of Light Ceremony televised on September 26, 2020. Kate is a valued volunteer with our program who supports clients at the Brinnon Food Bank distributing food and also checks in on a small group of seniors weekly to deliver Senior Nutrition Program meals.
Kate has been instrumental in support of the local food bank in her rurally isolated community for over 5 years. She volunteers to distribute food and set up food donations and supplies for weekly distribution. She is a dynamo of energy!
She has a kind word for people of her community- the less fortunate. She raises money for the Brinnon Food Bank by staging annual rummage sales. She runs this operation from home single- handedly. In addition, she creates beautiful infant quilts for proud parents.
Kate helps the elderly and spends time to deliver meals. She stays to lend comfort to those who are isolated. She pays attention to individual needs and talks to them by phone during Covid- 19. Each individual learns they are not alone. She is a friend to lean on!